This is YouTube tag that was created by Ingrid (@missglamourazzi) and Joey (@JoeyGraceffa). When I watched this tag it flood back a lot of memories from childhood and was incredibly fun to watch. Since I don't have a YouTube channel I thought would tag myself and do it on my blog. This is a tag created for people that was born in 1990 upwards.
1. Favorite Disney channel original movie?
Lizzie McGuire Movie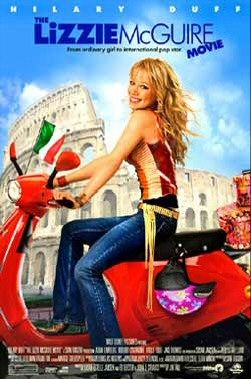 2. Favorite music artist?
Spice Girls, Girls Aloud, Blue, Five, S Club 7, Britney Spears, Christina
Aguilra, Kelly Rowland, Destinys Child, Sugarbabes, Atomic Kitten,
Missteeque, Boyzone, NSYNC & a lot more that I can't think of!
3. Favorite Nick Jr. show?
I didn't watch Nick Jnr that much but the most memorable would be Blues Clues.
4. Favorite candy?
I did have a lot of favourite sweets but mine would be different because I live in the UK but my favourite sweets was Black Jacks, Fruit Salad Bars, Dolly Beads, Astro Belts, Spaghetti Bubble Gum, Bubblegum with the tattoo's (Can't Remember The Name), Cola & Milk Bottles
.
5. Favorite game? (board game, school game, etc.)
I can't really remember school games apart from Tag, Manhunt, Hopscotch, Stuck In The Mud and board games was Ludo, Guess Who, Bop It, Operation, Norts & Crosses, Boy Girl and Drafts.
6. Favorite McDonald's Happy Meal toy?
Spaghetti Doll's, My Little Pony & Smurfs

7. Favorite book?
Lizzie Zipmouth, I loved this book, I would read it over and over again. Black beauty.
8. Favorite clothing store?
I don't think I had a favorite clothing store that any body would know of it.
9. What would you watch when you'd get home from school?
Hey Arnold, Art Attack, Taz, Lizzie McGuire, That's So Raven, The Fresh Prince Of Bel Air, Keenan & Kel and The Simpsons
Hope You Enjoyed! :)